As seen on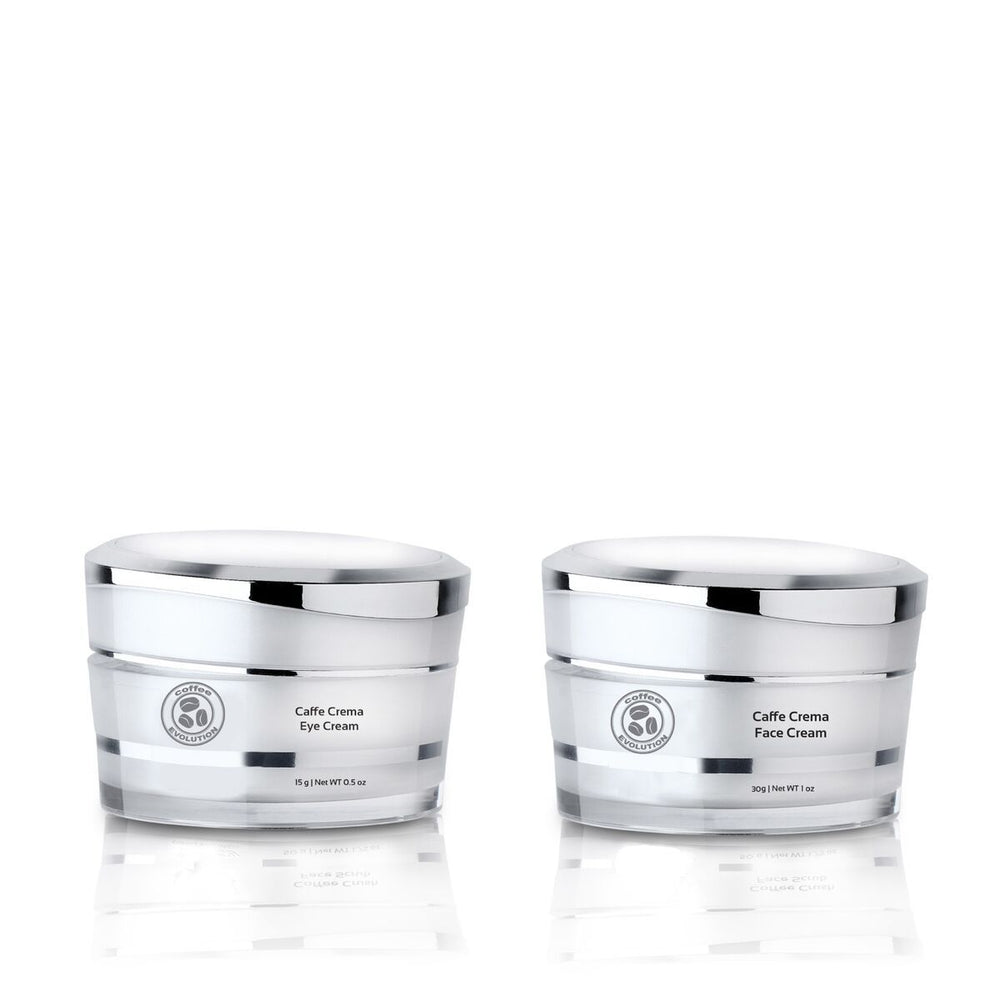 As seen on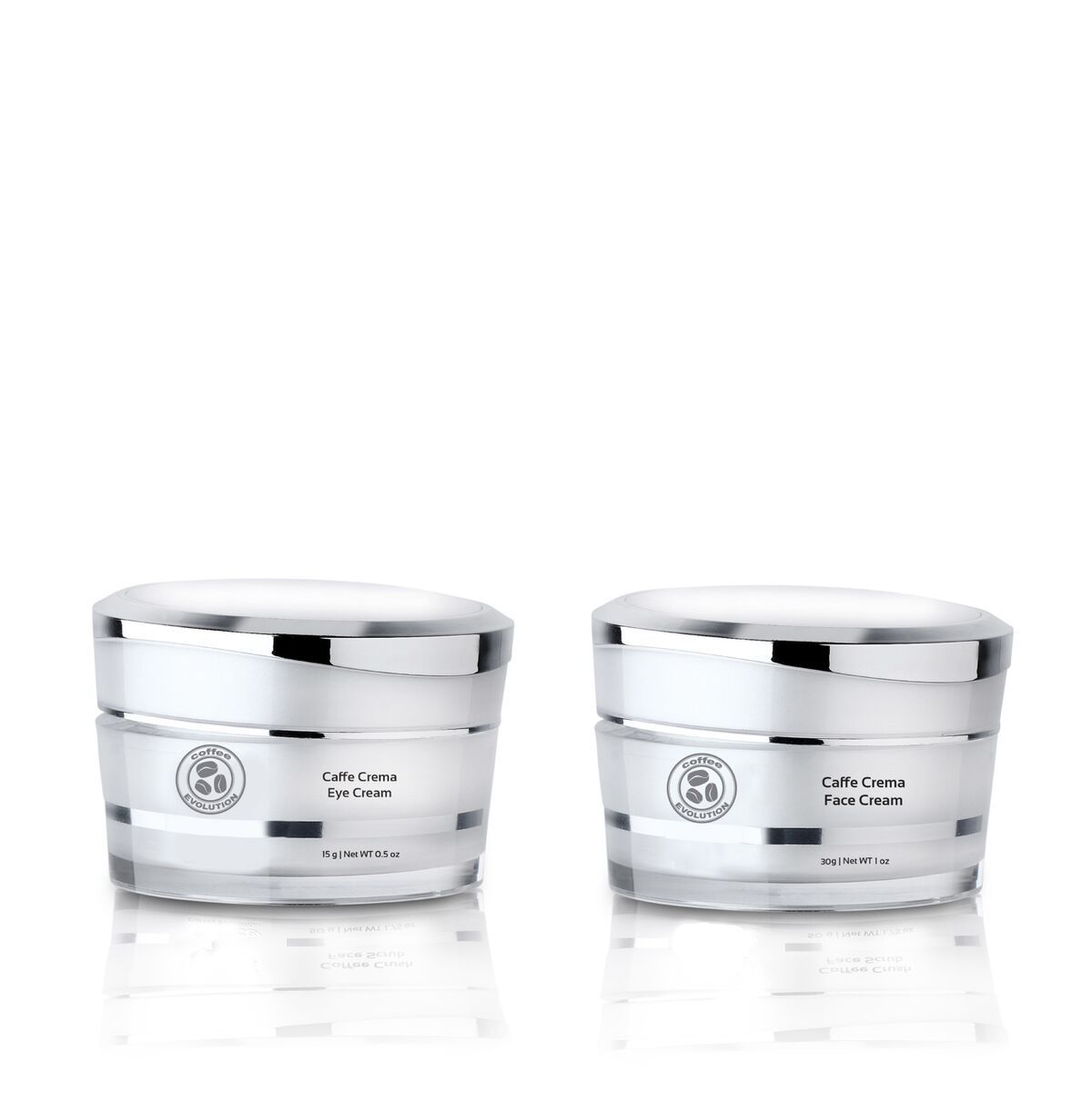 Everyday Caffeine Skin Care 2-Piece Set - Caffe Crema Eye and Face Cream - Lumina NRG
Overview
Everyday Caffeine Skin Care 2-Piece Set
Enjoy the benefits of two of our amazing caffeine skincare products with our everyday skincare 2-piece set, which features both the Caffe Crema Eye Cream and Caffe Crema Face Cream. Each product restores the health and look of your skin, an anti-aging formula that helps you look younger by reducing lines and wrinkles.
BENEFITS:
Exclusive Plant Stem Cell Formula 

Protects Stem Cells 

Encourages Healthy Regeneration 

Contains Vitamin C & Coffee Arabica 

Readily Absorbed To Work Quickly 

Contains Allantoin, Vitamin C, Coffee Arabica, & Bisabolol 

Lightens Tone 

Promotes Elasticity
Caffe Crema Eye Cream
Treat your eyes to an innovative anti-aging experience through caffeine skincare designed to reverse time's damage to the delicate eye area. Advanced firming eye cream starts with our exclusive plant stem cell formula, proven to restore a youthful appearance by protecting your skin's own stem cells and encouraging them to regenerate healthy texture. The formula is combined with Vitamin C & Coffee Arabica, a powerful antioxidant that reduces oxidative damage to freshen the skin's appearance, preventing damage and protecting from future harm.
These active ingredients are suspended in a formulation of coffee seed oil, an excellent moisturizing agent, making it readily absorbed to minimize fine lines and wrinkles. With these powerful ingredients, this cream provides a remarkable reduction in the appearance of wrinkles, you'll see instant results!
Caffe Crema Face Cream
This rich formula is blended with Allantoin, which deeply hydrates by binding moisture to dry skin, along with vitamins C and Coffee Arabica, which work in harmony to revive skin's appearance. Bisabolol, the active ingredient of jojoba, soothes and calms the skin to help active ingredients penetrate below the skin's surface to reduce fine lines and wrinkles. This exclusive lightening complex will leave skin looking with uniform tone color and more vibrant while promoting youthful elasticity to keep your skin balanced and fresh.