As seen on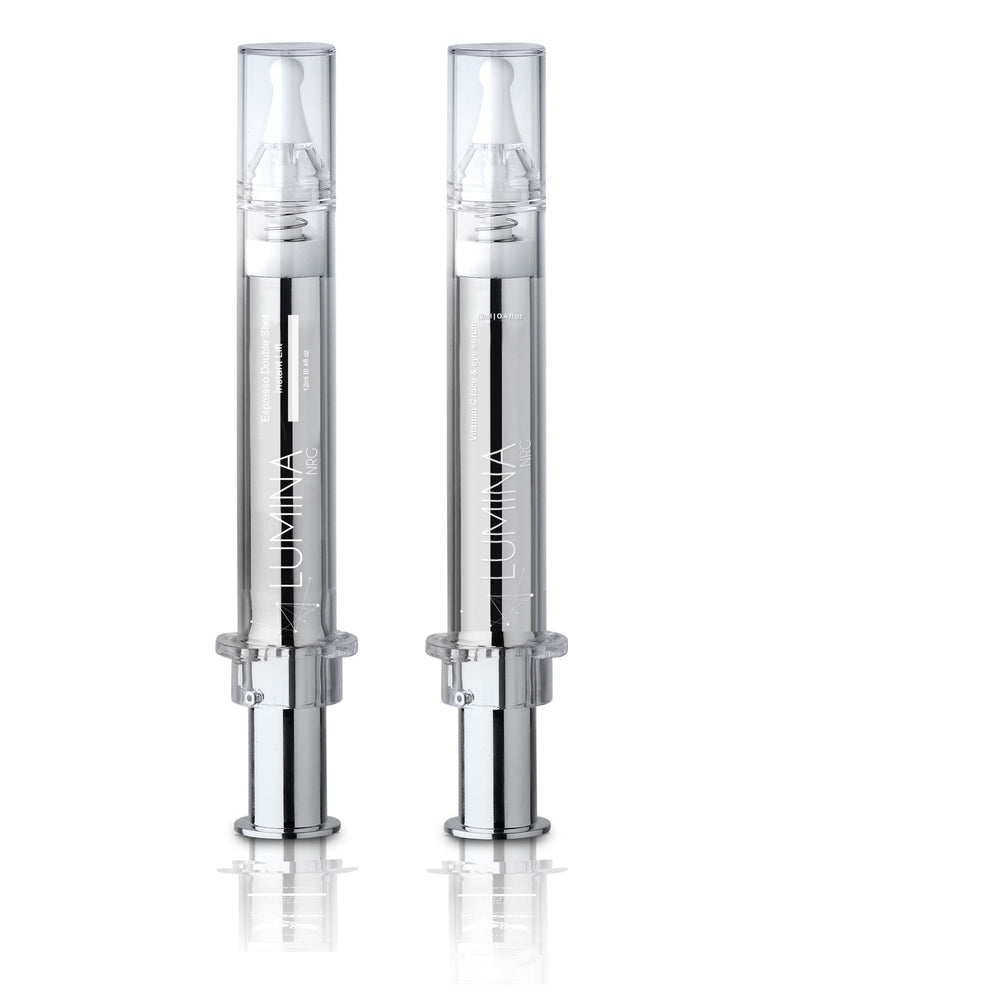 As seen on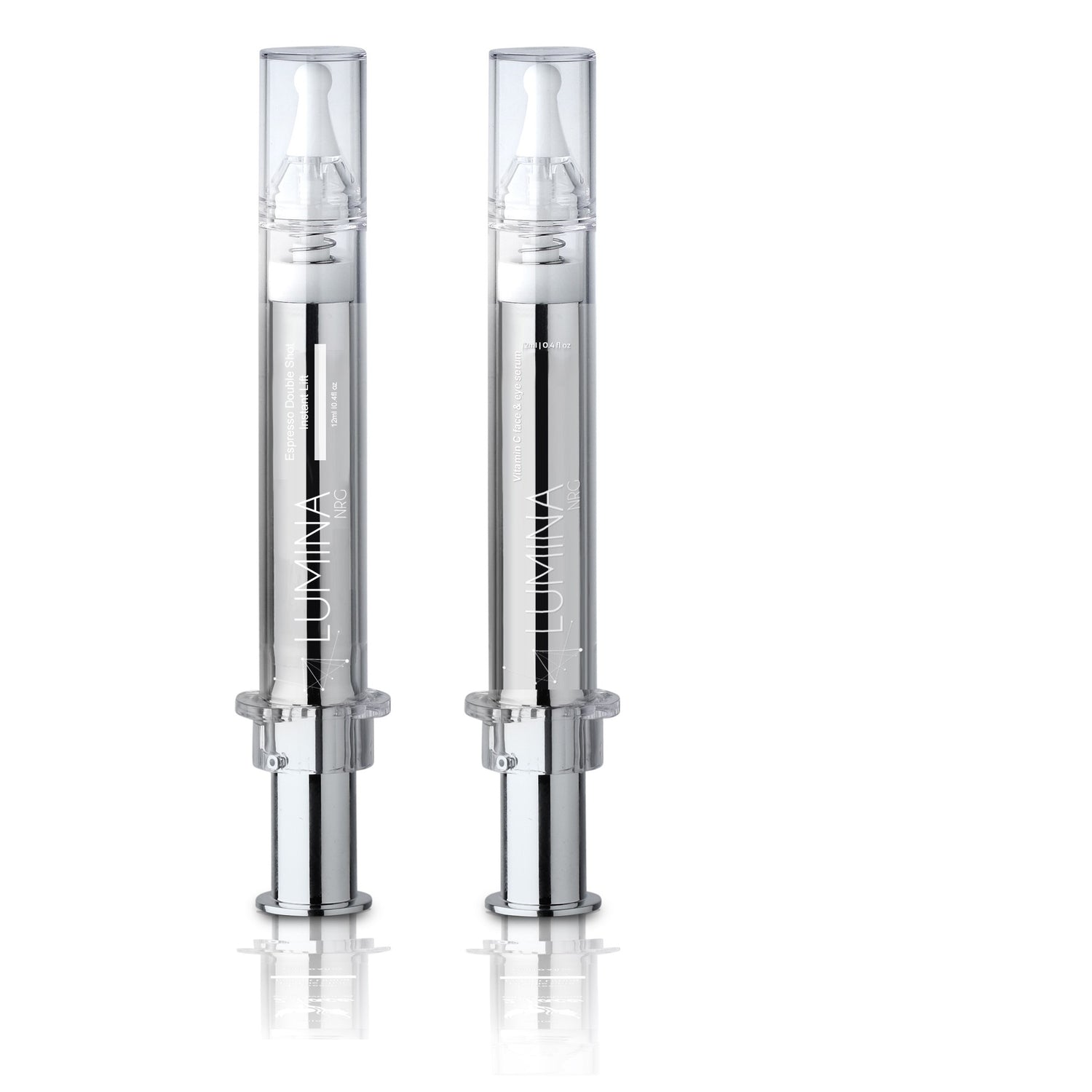 Brightening & lift set- Instant lift serum + eye serum
Overview
These active ingredients are suspended in a formulation of coffee seed oil, an excellent moisturizing agent, making it readily absorbed to minimize fine lines and wrinkles. With these powerful ingredients, this serum provides a remarkable reduction in the appearance of wrinkles, you'll see instant results.
Adding on the Double espresso instant lifting serum to achieve the benefits of a facelift without an expensive or invasive procedure, the Non-Surgical Lifting Syringe will banish wrinkles and puffiness, even around the eye. After applying the Non-Surgical Lifting Syringe, the appearance of wrinkles and fine lines disappear and your skin looks and feels softer, smoother, younger, and tighter. The results, which are instant, depending on your skin type.
• Tightens pores within 60 seconds of application
• Visibly reduces bags and fine lines
• Instant, on the go lifting and plumping
• Designed for a special occasion
Whether you want to use this product every day or just for special occasions, the results can be dramatic. As you feel the product begin to work, you will see sagging tissues and puffiness disappear. You'll be amazed at how much just one drop can do.
Using ingredients like sodium silicate and coffee Arabica, the Non-Surgical Lifting Syringe tightens the skin and lifts wrinkles while absorbing excess facial oil. The Non-Surgical Lifting Syringe also includes seaweed, which not only reduces wrinkles, but also helps prevent sun damage, tones skin, and works on many skin problems such as psoriasis or rosacea.