A regular iron removes the wrinkles from your clothes by slowly going over them with heat. Fat Iron was created with the same concept, minus the burning heat. It works to strengthen and tone muscles while smoothing and firming the deeper layers of the skin to give you a beautiful, young and sculpted look.
Why pay $4000 at a clinic
for the same results?

The Fat Iron uses the same technology they use in fancy clinics. In those clinics, they add lots of wires, a big stand, and an impressive screen only to justify the price they charge; but only a small part does the work.
Fat Iron uses the same powerful technology in a compact, affordable, and comfortable home-use device... And only requires 15minutes of use a day.



Simply go over the targeted areas with the machine for quick flattening and slimming of your skin and body. Use for 15 minutes a day to see results in less than 14 days!
Best for skin toning, fat burning, fat loss, cellulite slimming, and stretch marks removal.
stubborn fat

stretch marks

saggy skin

cellulite

wrinkles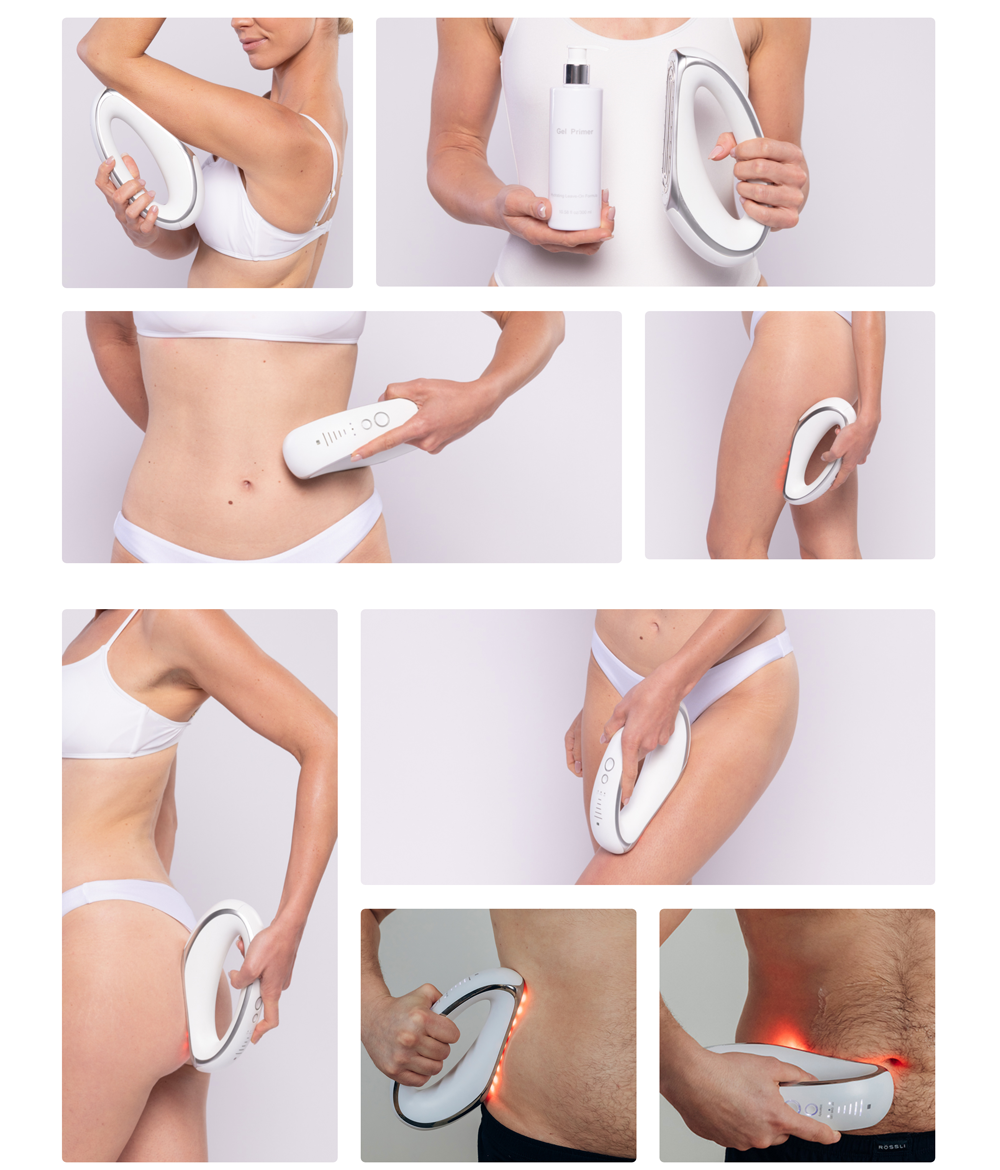 During a clinical study with 50 participants in the course of 45 days, people reported:
Reduces the appearance of skin dimpling
Allows me to effectively target problem spots
Evens skin, making lines & wrinkles less apparent
Reduces the appearance of uneven skin texture
3 powerful fat-reducing technologies
to tone & tighten your muscles & skin
Sends heat beneath the skin's surface to help the body eliminate fat cells and reduce fat levels. It also stimulates collagen by penetrating deep into the skin tissue which improves the overall appearance of your skin.
ELECTRO MUSCLE STIMULATION (EMS)
Sends soft, gentle waves down to the muscles to firm and tighten them. The advanced mode mimics a full fitness workout, without the effort. Fat Iron has 3 work out phases: warm-up, toning, & cool down, giving you noticeable results.
Red light therapy is a technology that has been used by NASA for the past decade. It uses specific wavelengths that stimulate cell renewal which helps minimize fine lines, wrinkles and stretch marks. It will help your skin look rejuvenated and younger.
After a few days, I started seeing results. After 14 days, my skin was completely smooth, my cellulite & stretch marks were gone and I was feeling confident about my body!
⭐⭐⭐⭐⭐ Michelle L.
17 Dec. 2020, 12:21
After 3 kids, I never thought I'd feel confident in a bikini ever again… Thanks to FAT IRON, I got rid of my stretch marks and cellulite, and I am feeling confident again
⭐⭐⭐⭐⭐ Adace M.
03 Jan. 2021, 14:42
This device gave me the confidence to wear my jeans shorts again
⭐⭐⭐⭐⭐ Jenna F.
25 Dec. 2020, 14:42