As seen on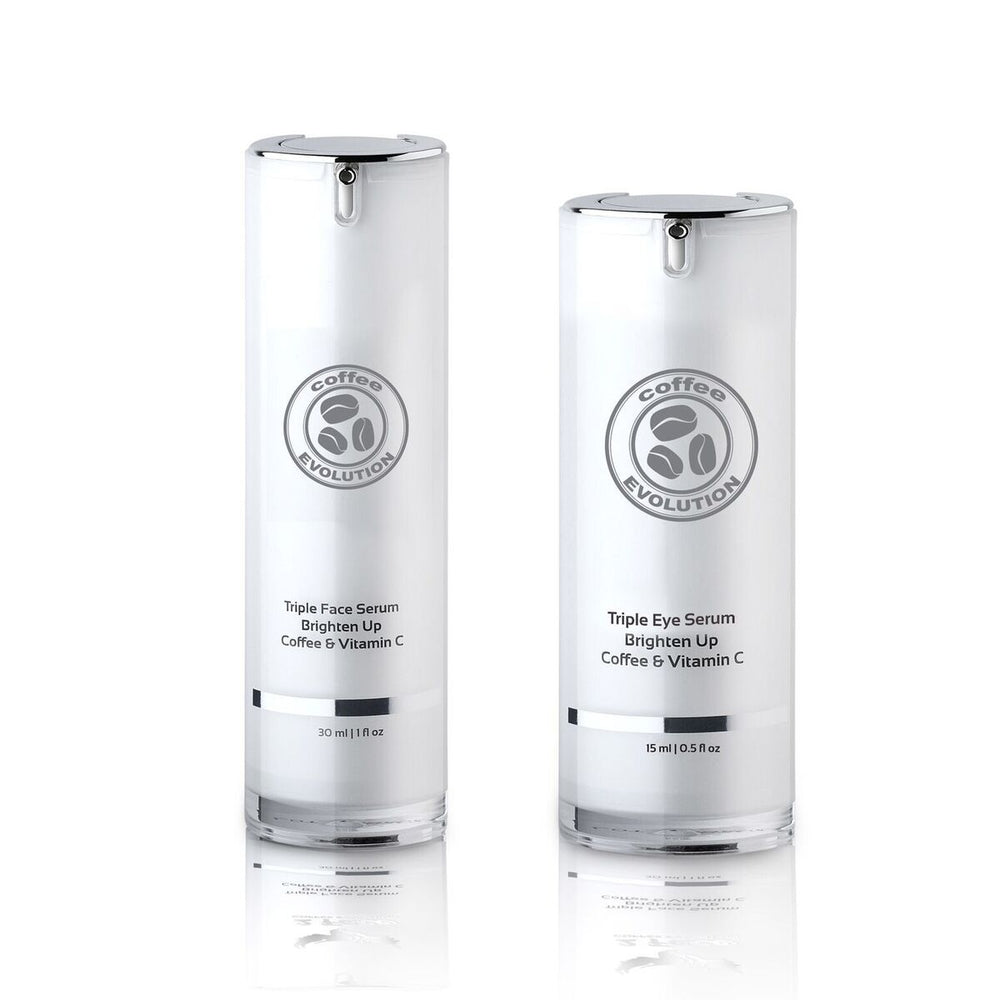 As seen on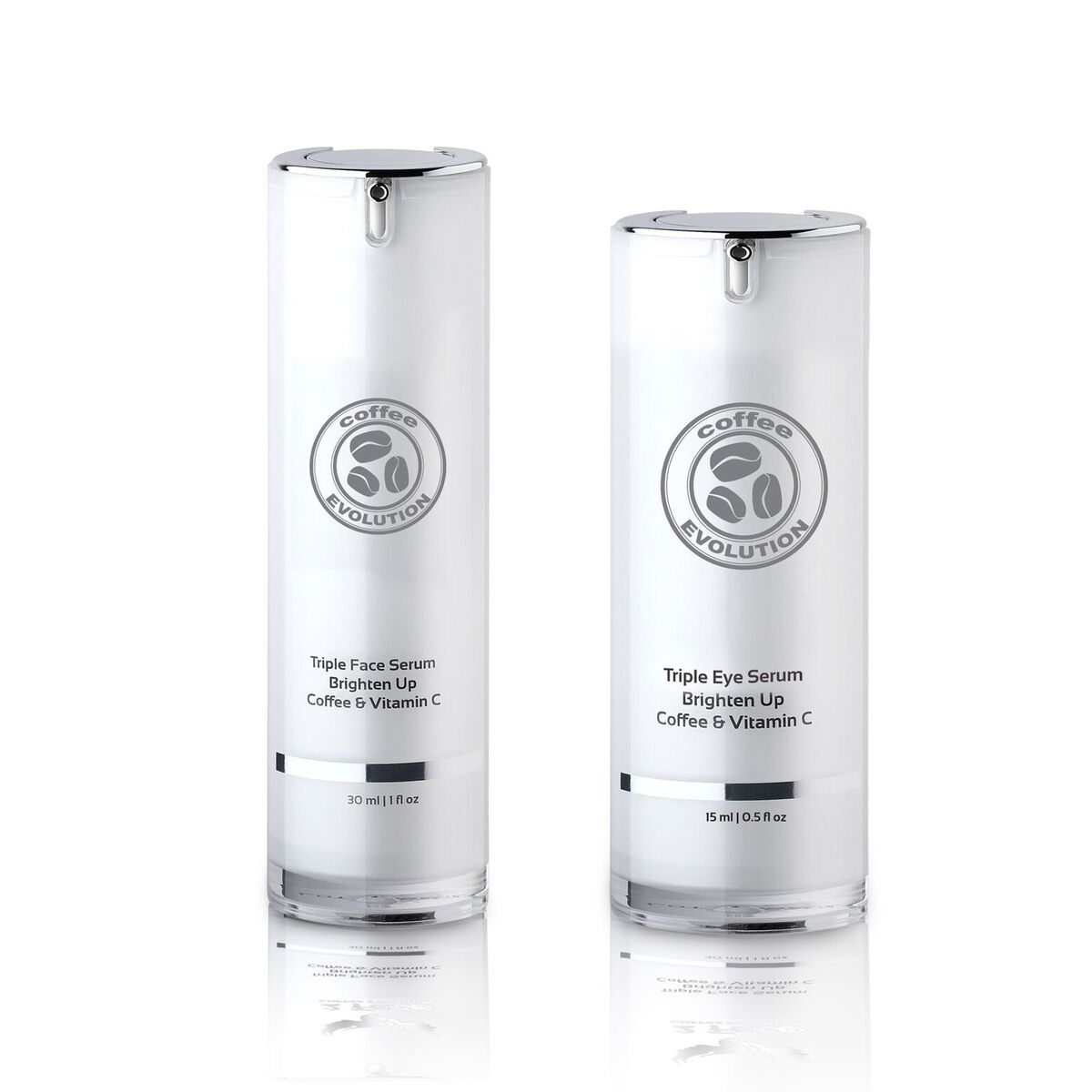 Brightening Vitamin C- 2 Piece Set
Overview
innovative anti-aging experience designed to reverse time's damage to the delicate eye area.
Advanced Firming Eye Serum starts with our exclusive Plant Stem Cell formula, proven to restore a youthful appearance by protecting your skin's own stem cells and encouraging them to regenerate healthy texture.
The formula is combined with Vitamin C & Coffee Arabica, a powerful antioxidant that reduces oxidative damage to freshen skin's appearance, preventing damage and protecting from future harm.
These active ingredients are suspended in a formulation of coffee seed oil, an excellent moisturizing agent, making it readily absorbed to minimize fine lines and wrinkles. With these powerful ingredients, this serum provides a remarkable reduction in the appearance of wrinkles, You'll see instant results.                                                                                                                                                                                                                                                                                                                                                                                                                                              
*Triple Face Serum - Brighten up, Coffee & Vitamin C- Treat your skin to the most advanced anti-aging science available today with Coffee Arabica Superior Facial Thermal Mask from COFFEE EVOLUTION. This unique self-heating mask not only smoothes deep lines and wrinkles but also encourages your skin to renew itself. As it gently warms to the touch, the mask prepares your skin to absorb our highest concentration of breakthrough anti-aging Plant Stem Cell formula.
We enrich this anti-aging nutrient with extracts of chamomile, Camellia Sinensis, Coffea Arabica and other all-natural ingredients to promote smooth skin texture. Vitamin c revives skin's appearance, leaving it fresh, clean and vibrant while promoting youthful elasticity. All combined, it gives you phenomenal anti-aging action that helps reduce the look of wrinkles in moments while encouraging your skin to respond naturally by amplifying collagen levels that help restore youthful tone.